Colt Starter Wade
by Keith Valley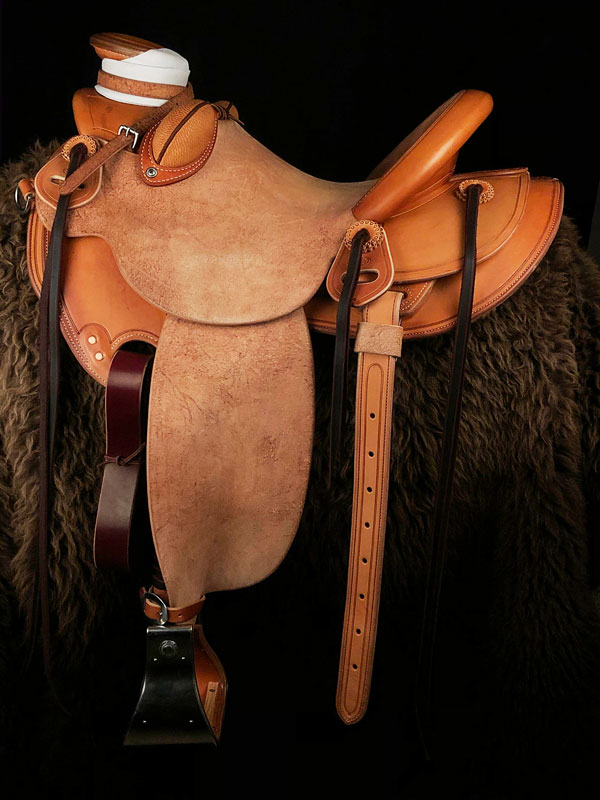 Custom Made Colt Starter Wade Saddle
Wade tree
Gullet - 7 & 1/2H by 6 & 1/4W by 4
Horn - 4&1/4 inch Ht by 4 inch Guatelajara Horn
90 degree bars
7/8ths flat plate riggin
Seat - 15 inch
Cantle is 12&1/2 wide by 4 inch high
Cheyenne Roll - 1 & 3/4 inch
#1 Hermann Oak






Hey Keith, I love the way my new wade fits!!
How did you get a cast of my but?
Sometimes I dont even need to hold onto my night latch when I have a colt start pitching because I am so secure in this seat

Montana USA

contact Keith Valley
about a custom order.