Custom made to order saddle
Wyoming Cowboy Wade
by Keith Valley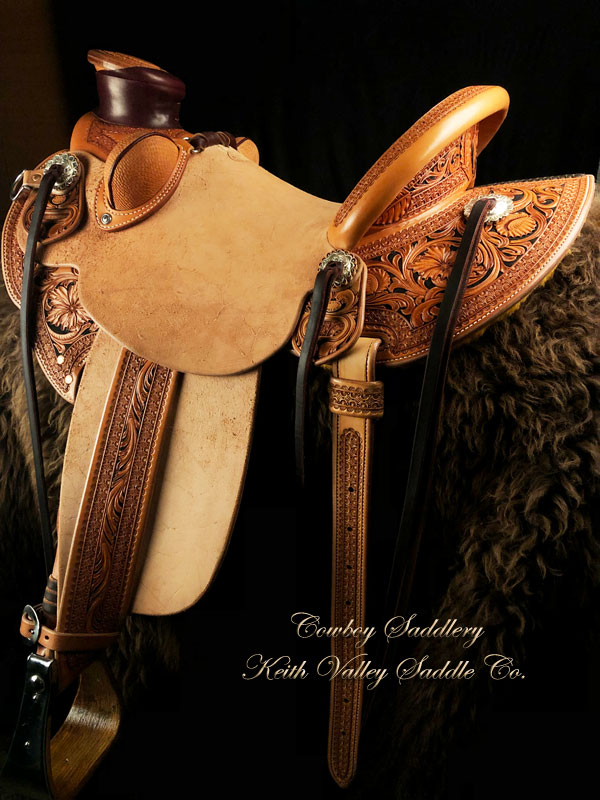 Custom Made Wyoming Cowboy Wade Saddle
Stainless Steel hardware
All custom specs
All origianal art design by Keith Valley.












Hello Keith,
just wanted to let you know I receive so many complients on my new saddle.
This saddle is not only beautiful and has great craftsmanship but it fits my horse perfectly..

and it is so comfortable for me to ride

I love my piece of Wyoming tooled on the back of my special saddle!

Feels like I am riding my couch, so comfortable!

....definitely worth the wait thank you very much Keith Valley!

A Kelly - Sanfransico, California USA

contact Keith Valley
about a custom order.