Custom Home Leather Accents
Warm leather home accents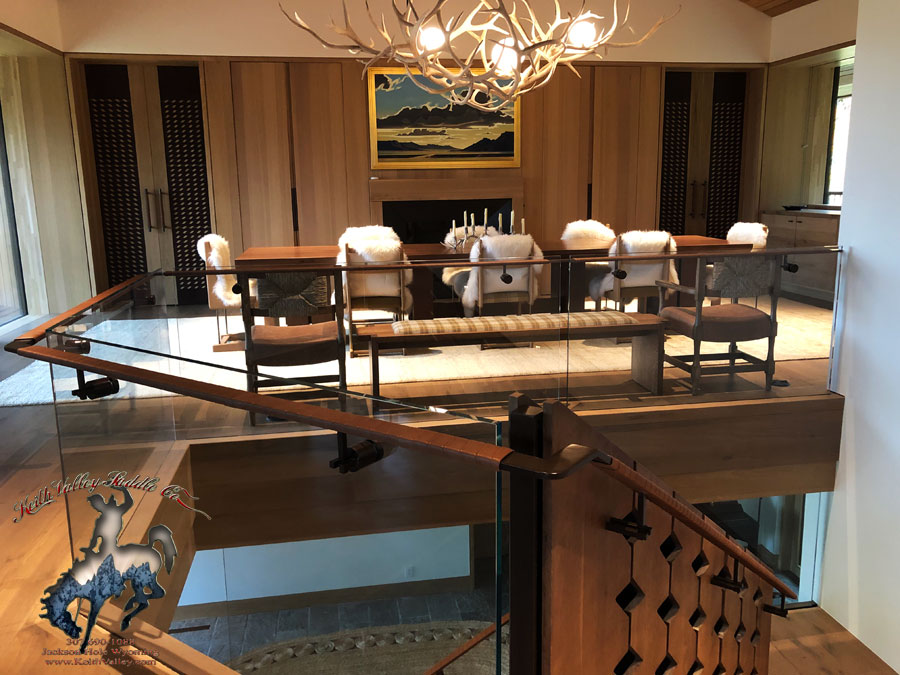 These next photos show how the custom italian leather inlays and handle wrap really give a home warmth.



Imported soft italian leather for wraping the steel handrails for a soft and warm grip.




creating a delightful warm atmosphere
Fine custom tooled leather pieces that caputure the spirit of Jackson Hole.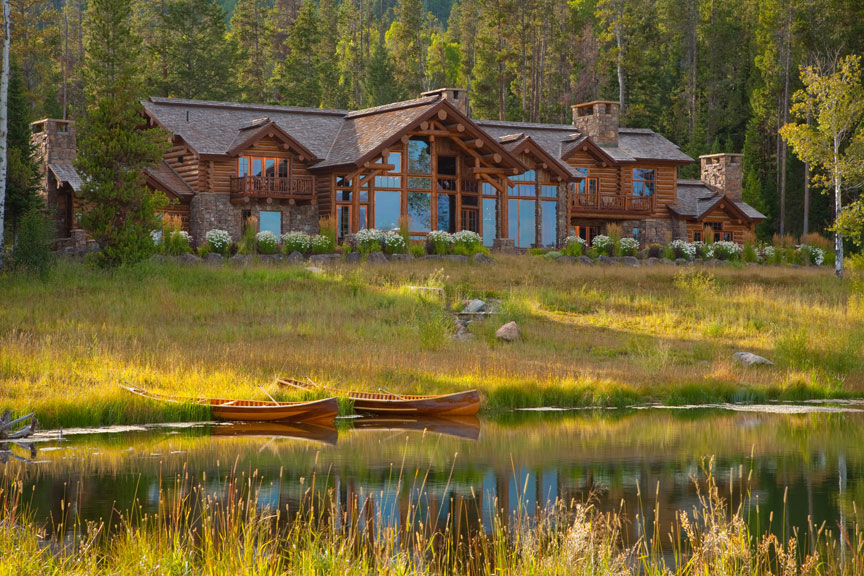 The main level beverage / sitting room bar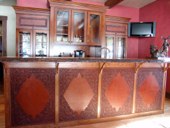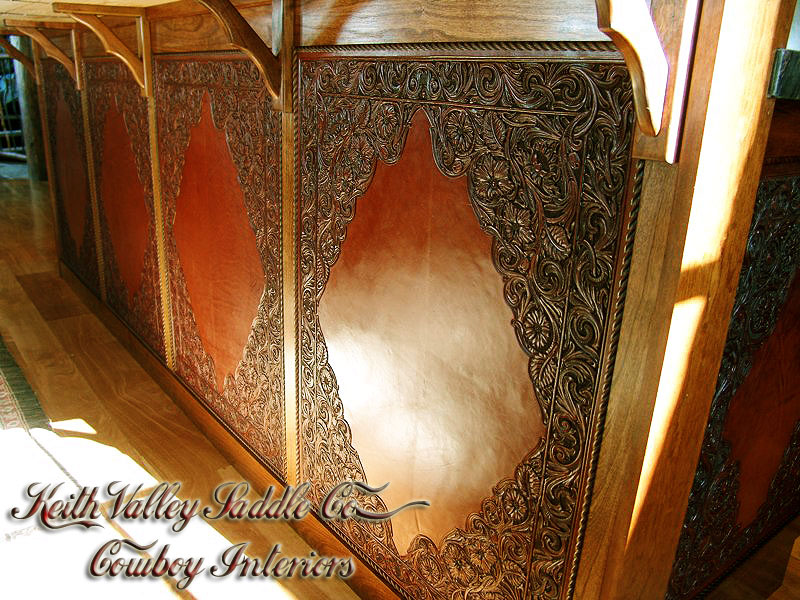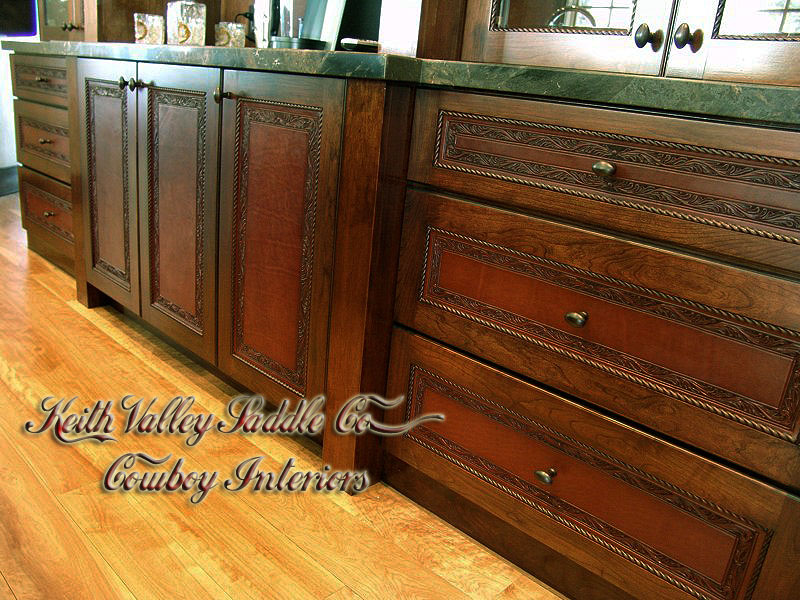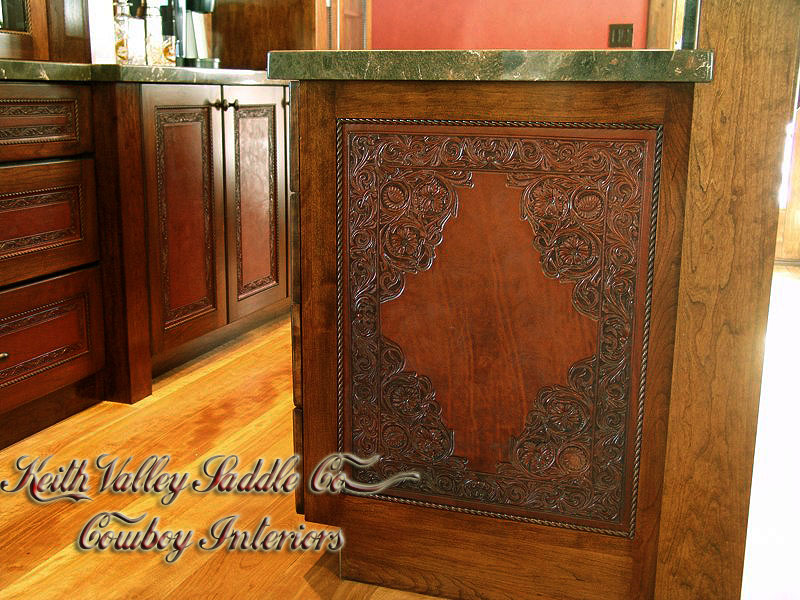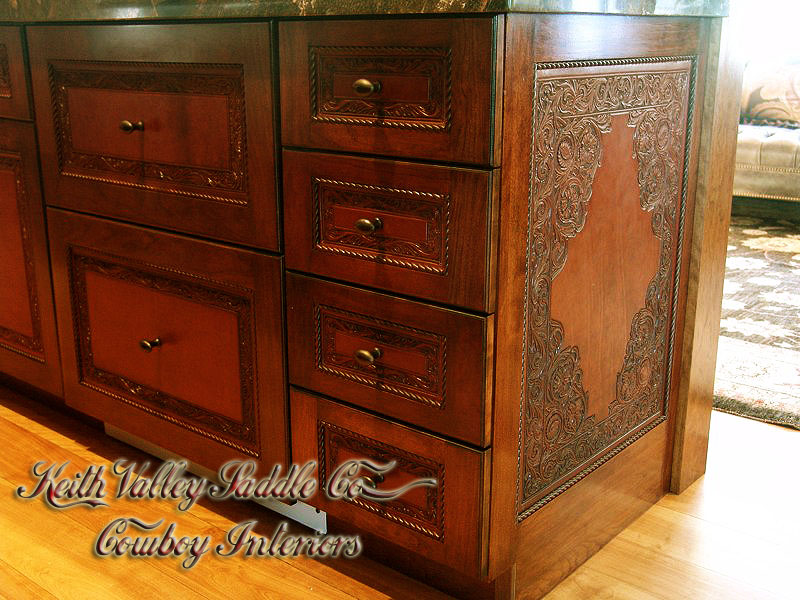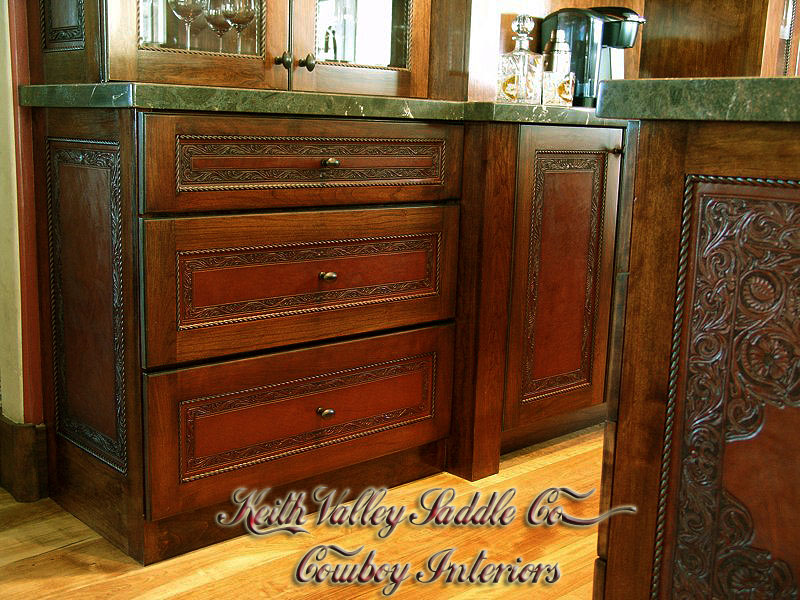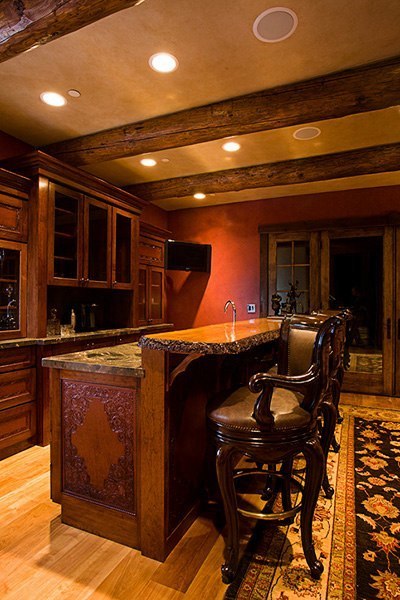 The lower level billiard / game area bar
with a hand tooled southwest motif design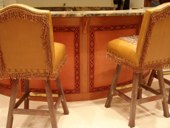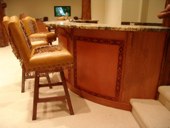 Surround yourself with the good things of life
and one of the best things is leather




Figure Carving options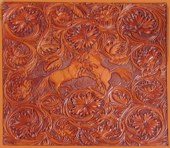 In the Famous Wort Hotel
- presidential suite -
Jackson Hole Wyoming
Luxurious smooth leather with brand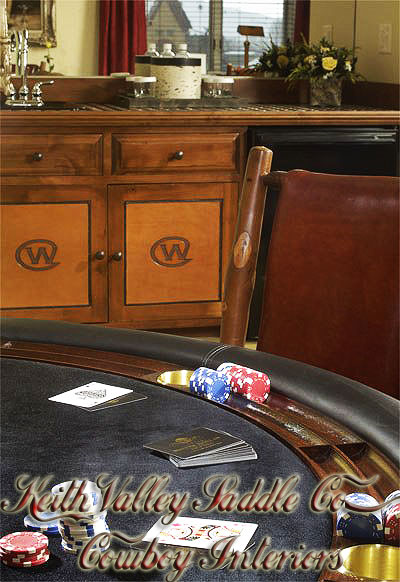 More sample designs..