About Keith Valley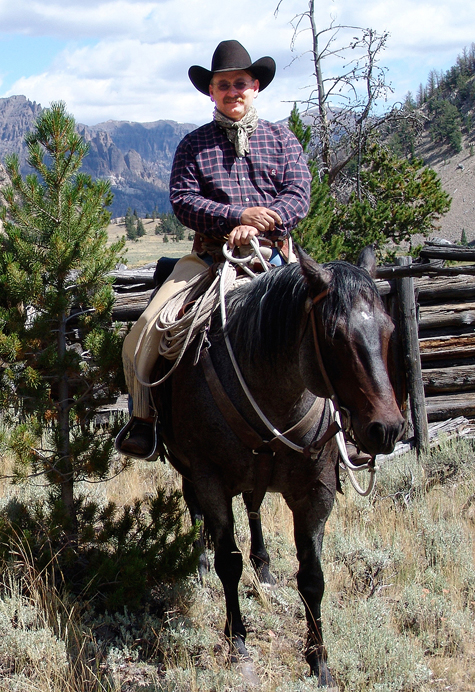 Keith Valley is committed to providing honest, personal service, with attention to fine detail, from the fit of the saddle to the client and his horse, to his leather-work designs.
Keith begins to build a saddle with hand-made wood trees, then wraps the trees with the best available tanned cowhide, the same method used for hundreds of years.
Charlie Russell was the inspiration that changed a boy with big dreams into a bona fide cowboy, a horseman. Russell's book Good Medicine was the inspiration for his artwork.
Clients have asked for, and have been given, bluebells, orchids, daffodils, roses as well as the more conventional tooling decorations on their saddles. What satisfies a client is what Keith is happy to deliver.
When you step up in the stirrup and settle into your Keith Valley Saddle,
you know you are home, wherever the trail takes you.