Custom made to order saddle
Will James
by Keith Valley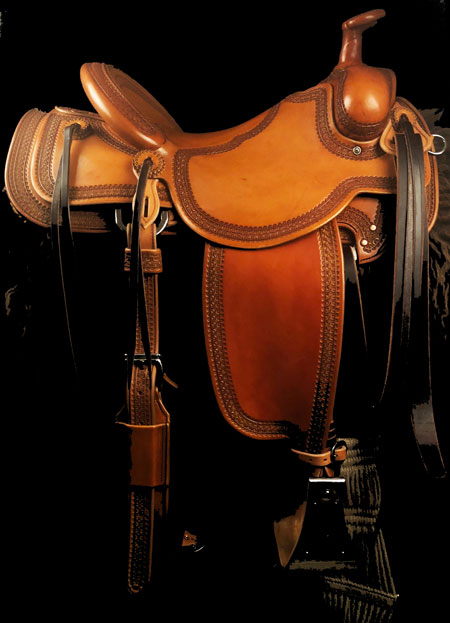 Custom Made Will James Saddle
Will James tree
Gullet - 7 & 1/2H by 6 & 1/4W by 4
Swells are all one piece without any welts sewn in, very advanced craftsmanship to accomplish.
Horn - 3 inch Ht by 2 & 1/2 inch metal dally Horn
92 degree bars - fits a wide range of horses
7/8ths flat plate riggin
Seat - 16 inch with a medium cradel pocket
Cantle is 12&1/2 wide by 3&3/4 inch high
Cheyenne Roll - 1 & 3/4 inch
#1 Wicket & Craig Leather
Origianal art Vaquero Lace design by Keith Valley.




Shipped to Clinton, Arkansas USA
contact Keith Valley
about a custom order.