Custom made to order saddle
Cowboy Dressage Wade
by Keith Valley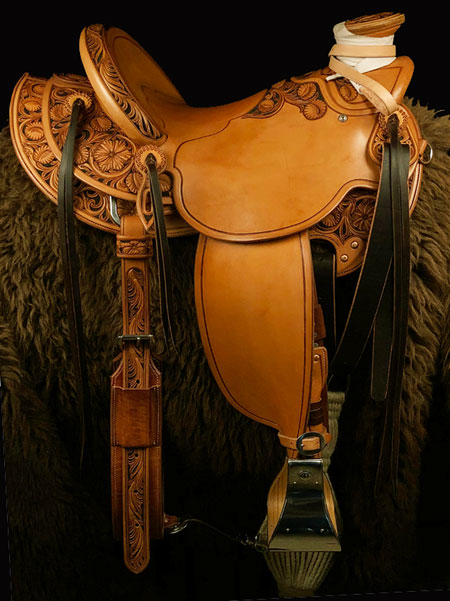 Custom Made Cowboy Dressage Wade Saddle
Stainless Steel hardware
All custom specs
All origianal art design by Keith Valley.








Hey Keith, had my Cowboy Dressage lesson today.

My trainer says she likes the way I ride In your saddle much better!!!!

She says my body position looks good and it has moved my center to a better balance point on the horse.

Today was my fifth time riding in it and every day I've felt a little better in it.....cantered pretty good today!

😀😀😀🐴🐴🐴

J. Tylka - Warriors Point, Pennsylvania USA

contact Keith Valley
about a custom order.