Custom Saddle order
Bill Cody Smith Wade by Keith Valley

Bill Cody Smith Wade saddle
by Keith Valley
April 2011
Stainless Steel hardware
Gullet - 7 & 1/2H by 6 & 1/4W by 4
Horn - 5 & 1/2 by 5 & 3/4 Guatalejara
94 degree bars
7/8ths Double D riggin
15 1/2 inch seat
Cantle 12 & 1/2 inch wide by 3 inch high
Cheyenne Roll - 1 & 1/2 inch
Fenders and seat hand sanded for smoothness l
click on pic for details

"Keith Valley,
you made me the best saddle I could have ever ask for.
It turned out exactly as I ordered it.
I never thought it would turn out that good.
Its the best saddle I have ever had…
and I have had some good ones.
You can tell anyone and everyone that I said that."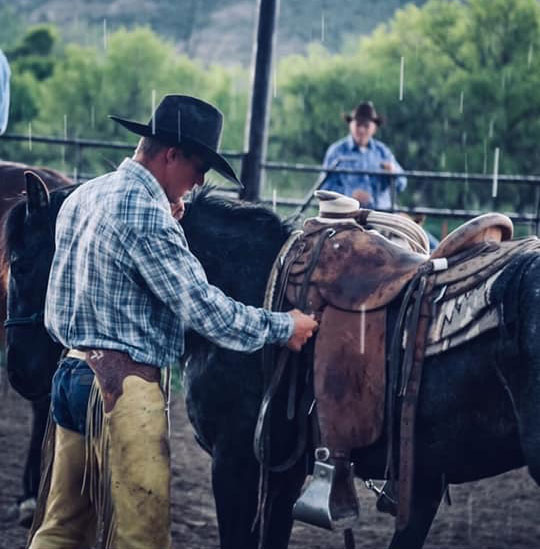 Bill Cody Smith - Pro Rodeo Hall of Fame

Visit Bill Cody Smiths' website