Freckles N Me Whiskey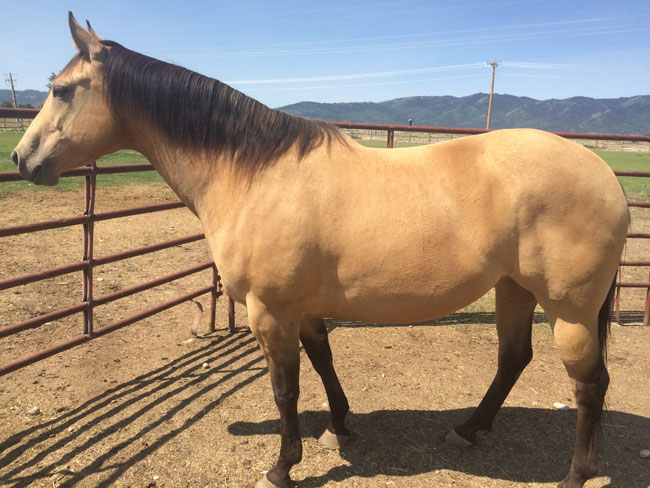 Freckels N Me Whiskey
Solid good citizen that will take good care of you.
Loves the mountain trail's
Not just your typical "in your pocket" kind.... She just loves people.
She thinks if your in the pasture she has to be with you.
Trims and shoes perfectly quiet with only being ground tied.
Enjoy "Freckles" as a riding horse, work pony or use her as a brood mare. We raised "Freckles" out of one of our favorite mares.
Her sire
Easy Moving Whiskey
is owned by Mary Brannaman -
Houlihan Ranch
Sheridan Wyoming
Freckles N Me Whiskey - Videos
This first clip is when Freckles N Me Whiskey was just being started. After this video was made "Freckles" spent summers working on the ranch.
The following video clip was last taken last fall when we had some green riders wanting to ride a horse. Freckels N Me Whiskey had been out to pasture for several months... we haltered her and saddled her up with zero fuss for guest to ride. We did not do any so called "warming up" either.
She is a very loving horse.
$ Inquire on price - Private Treaty -