Custom Saddle
Working Hand Wade by Keith Valley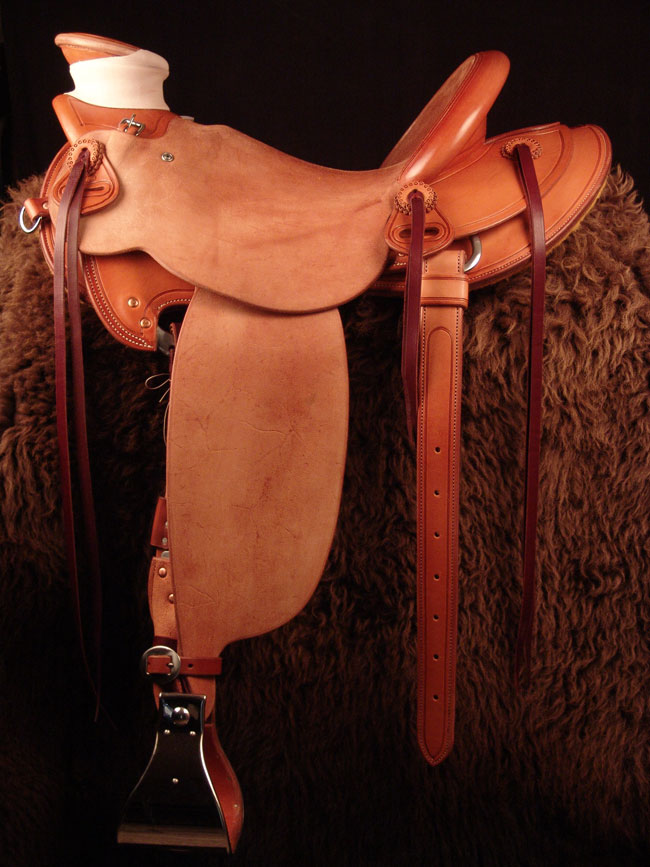 Working Hand Wade saddle
by Keith Valley
Stainless Steel hardware
Gullet - 7 & 1/2H by 6 & 1/4W by 4
Horn - 5 & 1/2 by 5 & 3/4 Guatalejara
90 degree bars
7/8ths Flat plate riggin
15 1/2 inch seat
Cantle 12 & 1/2 inch wide by 4 inch high
Cheyenne Roll - 1 & 1/2 inch
Fenders and seat hand sanded for smoothness l




Keith,
We went out and worked some cows this morning. My first real ride and work in the new saddle.
I tell you without question it is the best and most comfortable saddle I have put on a horse.
It fit my horse like a glove. No roll whatsoever.
I am sending you some pictures of the saddle on the horse.
Cheers,
Nick - Chile' South America







contact us
about an order like this saddle.