Custom Wade Saddle
The Cowgirl by Keith Valley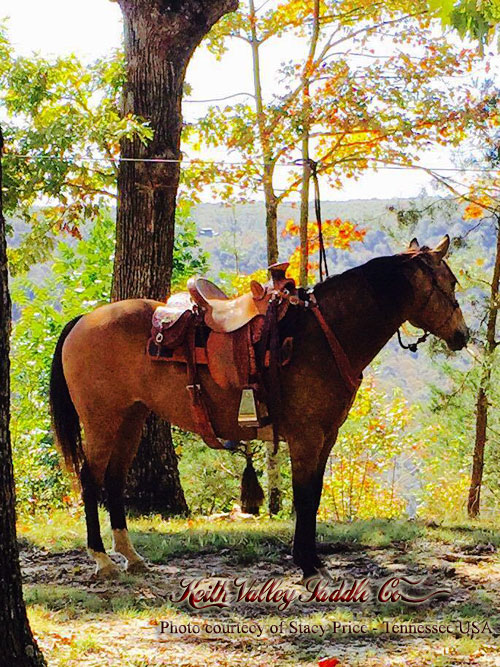 I cannot begin to express how BEAUTIFUL my Keith Valley saddle is. The craftsmanship is perfection - I had dreamed of one day owning a handcrafted saddle made just for me - I couldn't be happier! Not only is it truly perfect in beauty, it sits extremely well (for both me & my Pony) We LOVE it!!! Stacy Price - Tennessee USA

Half tooled Vaquero Lace with Daffodil flower Wade Saddle
built on a 94 degree bar that fits a well built Quarter Horse with muscular shoulders.
The seat is finished at 15 & 1/2 inch with a close contact deep pocket fit.
Gullet is 7 & 1/2 inch height by 6 & 1/2 width with the back hand hole width at 4 inch.
Horn is 6 inch height by 5 and 1/2 inch width Guadalajara
Cantle is 4 and 1/2 inch in height by 12 & 1/2 in width with a Cheyenne roll.
Flat plate riggin at 7/8ths
5 inch Moran Stainless Steel Stirrups leather lined.
Back Next
contact us
about an order like this saddle.